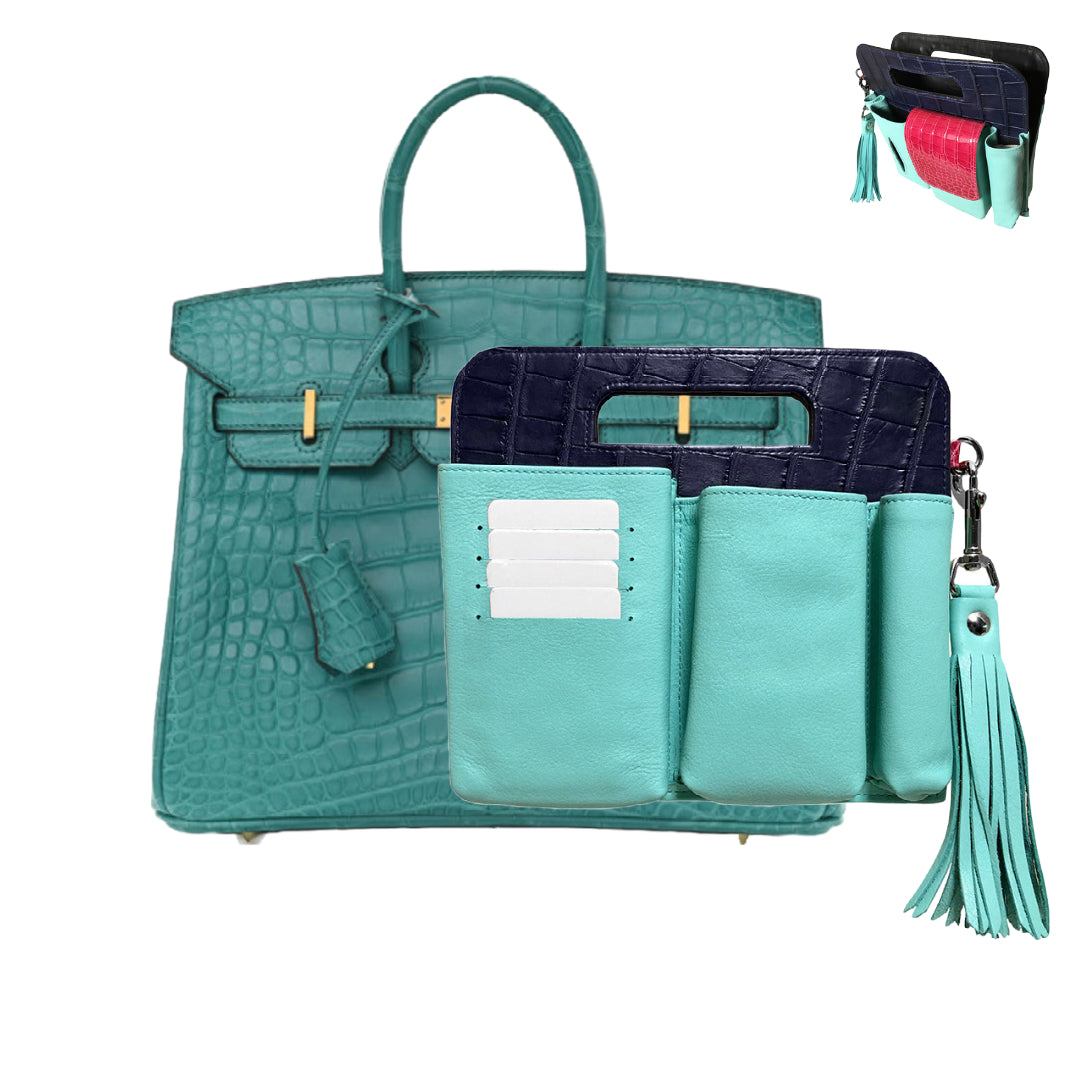 Quiet Luxury: The Understated Elegance of Smart Carry Luxury Inserts
Discover the art of quiet luxury with Smart Carry Luxury Inserts. Experience understated elegance, meticulous design, and sustainable craftsmanship that whispers sophistication.
In the world of fashion and design, it's often the loudest pieces that grab attention. Bright colors, dramatic shapes, and bold designs frequently steal the spotlight. But for those in the know, there's a deep appreciation for the understated, the refined, and the quietly luxurious.
Welcome to the realm of Smart Carry Luxury Inserts.
The essence of quiet luxury is all about subtlety. It's not about shouting from the rooftops but rather weaving quality, function, and sophistication seamlessly into every day. At Smart Carry, this principle drives our ethos. Each luxury insert is meticulously designed to provide an organizational sanctuary for your handbag essentials. Yet, it does so with a sophistication that doesn't scream, but softly whispers elegance.
Marrying form and function, our inserts are crafted from the finest materials, echoing the handiwork of iconic designers like Hermès, Chanel, and Louis Vuitton. Just as these brands have mastered the art of delivering luxury without ostentation, Smart Carry Luxury Inserts enhance the internal beauty of every handbag, turning chaos into a harmonious space.
Perhaps the true beauty of our inserts lies not just in the material or design but in the experience they offer. The simple pleasure of knowing exactly where your belongings are, the touch of refined craftsmanship every time you reach into your bag, and the confidence of moving through your day with everything in its perfect place - this is the quiet luxury we promise.
Dive deeper, and you'll find Smart Carry's dedication to sustainability, mirroring the growing trend among luxury brands to prioritize both style and the environment. Our commitment is to craft products that are not only beautiful and functional but also kind to our planet.
In the clamor of today's world, there's a growing demand for pieces that bring serenity, simplicity, and a touch of luxe without being overpowering. Smart Carry Luxury Inserts answer this call, offering a beacon of quiet luxury in a noisy world.
Team SMART CARRY Luxury Inserts