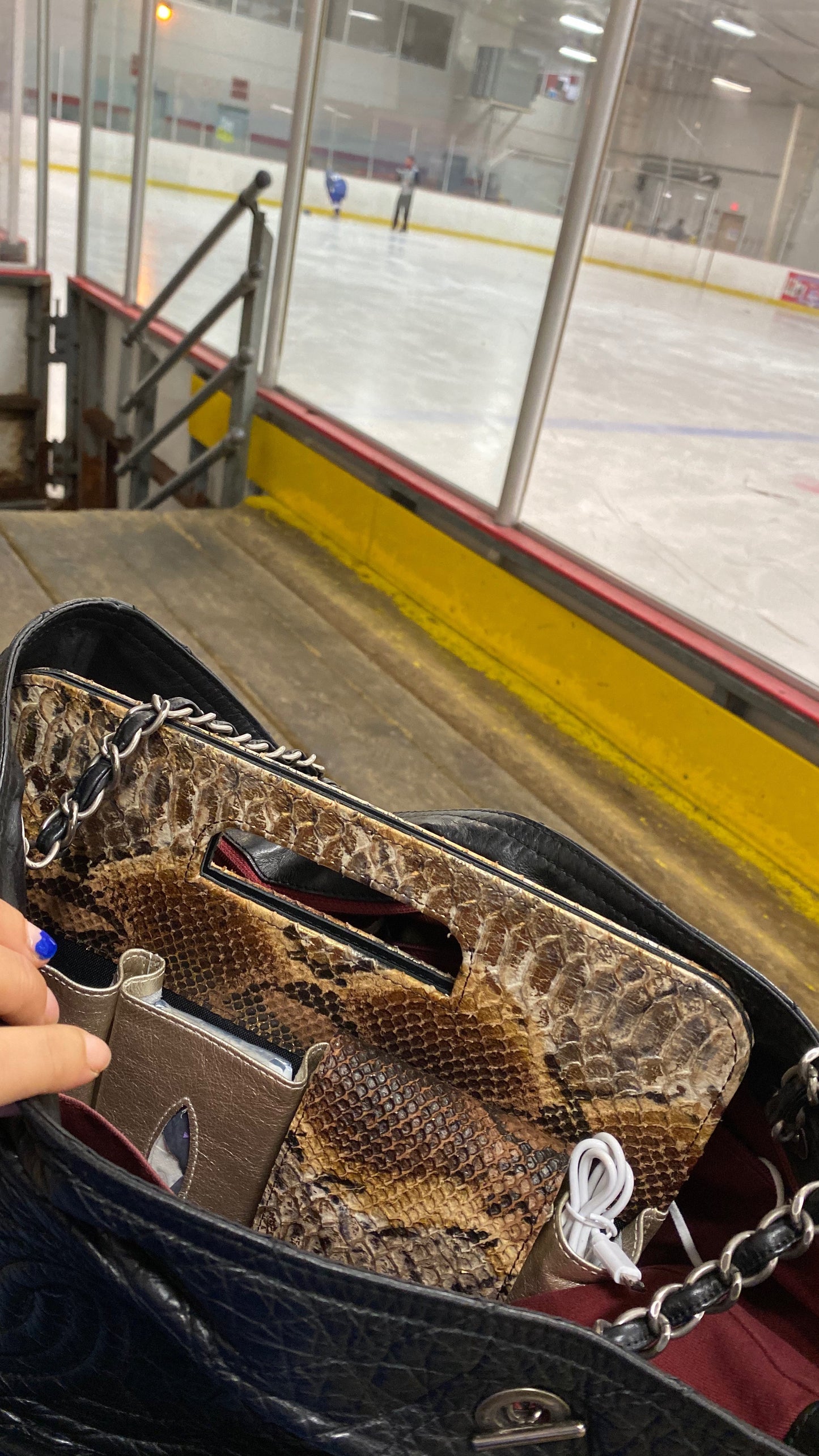 Great story from our costumer: "From Chaos at JFK to Effortless Travels: My Passport Epiphany"
An airport fiasco turns into a lesson in luxury and organization for one traveler. After a frantic search for her passport at JFK, she discovers the wonders of the Smart Carry Luxury Insert. This isn't just an accessory; it's an essential travel companion. With specialized compartments, including one for passports, her trips across the USA are now stress-free and stylish. She sends her gratitude to Team Smart Carry for elevating her travel experience.
"It was a typical bustling morning at JFK, with the hundreds of travelers preparing for their journeys. As I dug through my handbag at the check-in line for my flight to Seattle, the panic set in. My passport, essential for this domestic flight due to a recently misplaced driver's license, was lost in the black hole of my expansive tote.
I could feel impatient stares burning into my back, and my heartbeat raced as I desperately searched every pocket and compartment. The minutes felt like hours, and I envisioned missing my crucial meeting in Seattle—all because I couldn't locate one small, yet critical, document.
A kind fellow traveler, sensing my distress, leaned over and whispered, "Ever tried the Smart Carry Luxury Insert? It's changed my travel game." Overwhelmed and appreciative, I stored her advice in the back of my mind, vowing to look it up once my ordeal was over.
After that harrowing trip, I invested in the Smart Carry Luxury Insert. My handbag, once a source of chaos, was instantly transformed. The organizer's magnetic compartment, designed specifically for essentials like passports, became my saving grace. This wasn't just any organizer—it felt like a blend of luxury and practicality. My travels were forever changed.
Now, as I traverse from coast to coast, from the concrete jungles of New York to the serene landscapes of the West, I do so with confidence, style, and peace of mind, all thanks to Smart Carry. My passport has a designated spot, always ready for my next adventure.
Thank you, Team SC, for making travel not just a task, but a luxurious experience for me."