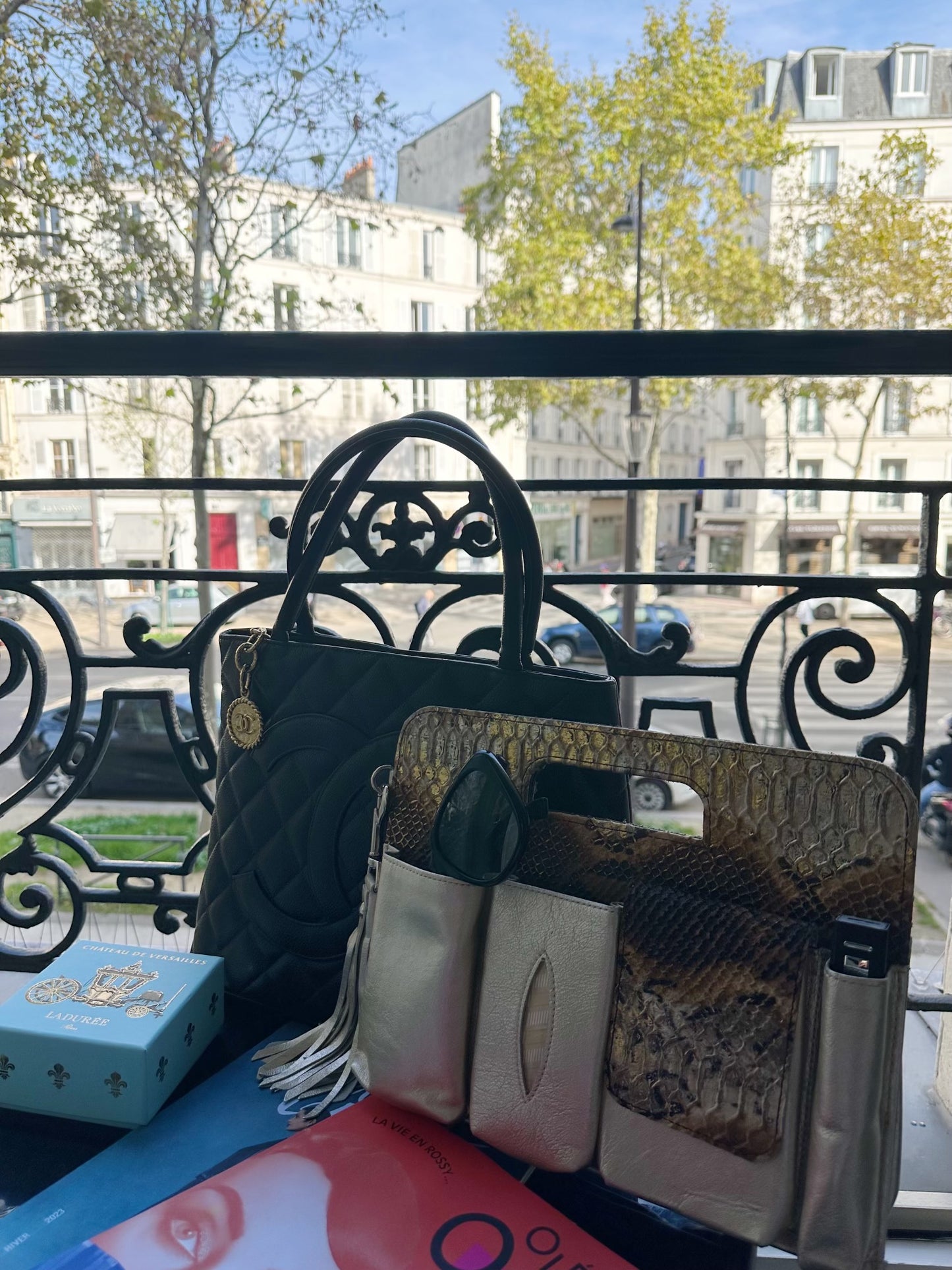 CARRY In the City: Note from Paris & The Return of the '90s Runway Icons
CARRY In the City: American in Paris & '90s Runway Nostalgia
A heartwarming note from a Paris-bound client underscores the sophistication SMART CARRY Luxury Inserts add to travels. Meanwhile, as '90s supermodels reclaim the runway, we're reminded of the era's iconic totes. 
Team SMART CARRY Luxury Inserts
Recently, two distinct moments truly captured our attention: a heartwarming note from a client in Paris and the nostalgic return of '90s supermodels to the runway scene.
From Paris, With Style
A delightful message popped into our inbox from a cherished client in the heart of the City of Love:
"Walking the streets of Paris, my Smart Carry insert became my silent companion. My passport? Safely tucked away. My oversized sunglasses? Neatly housed. And the lifesaver? A battery packet that kept my phone charged for every snapshot. Brilliant in every way."
 It's messages like these that fuel our passion and purpose.
90's Runway Royalty.
From Naomi Campbell's sultry walks to Cindy Crawford's signature look, the '90s vibe is back. The glamorous return of 90's supermodels to contemporary fashion stages brings back a wave of nostalgia, especially the era's iconic, spacious tote bags. These emblematic totes, both functional and statement-worthy, resonate deeply with the vision behind SMART CARRY. We craft inserts not just to enhance their functionality but to complement their timeless style.
 Uniting the elegance of the past with the necessities of today is what we cherish and strive for.
 Team SMART CARRY Luxury Inserts.